Victor's Mark Syverud was diagnosed with Parkinson's 18 years ago but it wasn't until just recently he realized he was experiencing a new symptom of the progressive neurological disease - his voice was starting to fade.
People would lean in to hear him and often ask him to repeat himself or even reply with something like "That's great!" after he'd just said something deadly serious.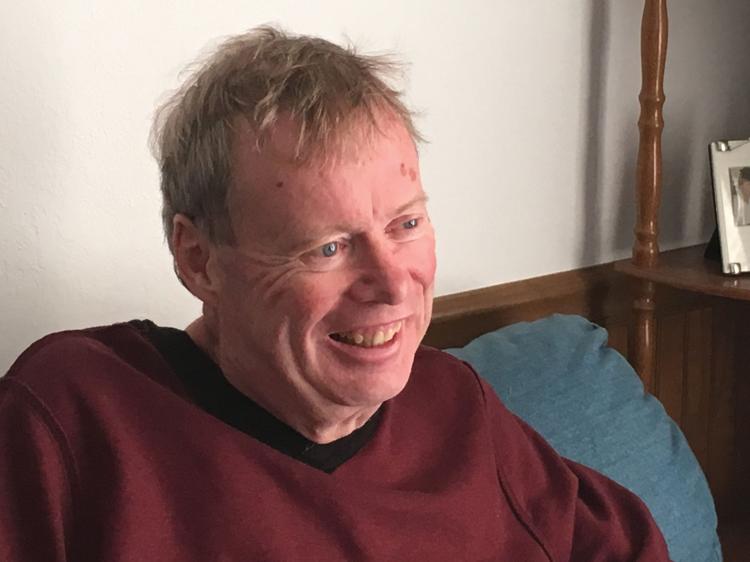 "That way, I knew I wasn't being heard," the retired journalist says.
Syverud contacted F.F. Thompson Hospital and signed up for SPEAK OUT!®, a therapeutic protocol developed by the Parkinson Voice Project to improve and preserve the voices of individuals with Parkinson's disease and Parkinson-plus syndromes.
During 12 individual sessions, the patient and speech-language pathologist work their way through a series of speech, voice, and cognitive exercises outlined in a comprehensive workbook.
The program encourages patients to "speak with intent," in a confident and deliberate fashion, bypassing the neuropathways impaired by Parkinson's disease and resulting in a stronger, clearer voice.
"I'm more mindful now of my voice not being loud enough," Syverud says.
Syverud continues with daily voice exercises at home and also attends a maintenance program hosted by Thompson, The LOUD Crowd®. So does Dr. John Paul of Canandaigua, who founded the Parkinson Support Group of the Finger Lakes and was the first patient to sign up for SPEAK OUT! when Thompson first began offering it early this year.
"An interesting thing about The LOUD Crowd is that the feedback from other members is helpful," Paul says.
Paul's wife, Pat Smith, agrees. "If you don't use it, you lose everything you've gained," she says of the opportunity to work – together – on maintaining progress.
Inga Simning, one of four Thompson Health speech-language pathologists certified in SPEAK OUT! therapy, says The LOUD Crowd participants also benefit from once-a-week observation by a speech pathologist who will encourage additional speech therapy if they appear in need of a "tune up."
And according to the Parkinson Voice Project, the therapy has an added benefit - strengthening the muscles used in swallowing. This lessens the risk of aspiration, which is common with Parkinson's.
The therapy is covered by insurance. Those interested must first get a script from their doctor for a speech evaluation, however.
This article was originally published in Community Health magazine for UR Medicine, Thompson Health Partners in health and wellness.