It's said that a positive attitude is essential to health and wellness. Keeping a positive attitude in the face of great obstacles — tragedy, anger, violence, illness or hardship — is life's toughest challenge. Hank Commodore has a simple, unfailing solution: Humble yourself with wisdom, and practice love and kindness to humankind.
Commodore worked as dean of the New Kensington School District for approximately 30 years. These days he's a retiree dedicated to his campaign, "Get on Board with Love and Kindness." As part of this campaign he developed The Youth Project, through which he's helping high school seniors in Leechburg School District spread messages of love and kindness to grade school students.
To understand the success of The Youth Project, it helps to know a little about Commodore. The humble efforts of this extraordinary individual prove how the power of one can spread to many.
Pay it forward
When Commodore was 2 years old he severely burned his hands, then later developed an allergic reaction to dirt. Consequently, he had to wear gloves and endured relentless teasing. But at age 15 he found a cure that enabled him to play basketball. While on the junior varsity team, Commodore was kept on the bench. He finally got on the floor after his teammates begged the coach to put Commodore in a game, and his performance was impressive enough that he eventually earned a full basketball scholarship to Northwestern Oklahoma State University.
Commodore grew up watching his parents open their home to help persons in need. The combination of his role model parents and appreciation for how his teammates' support ultimately changed the course of his life for the better, awoke something in Commodore.
"I'm successful because of my teammates' caring and integrity," Commodore says.
Thus began a life of giving. As dean, Commodore housed around 300 students with various problems whom he's since watched graduate and go on to college. He developed a skill to winning stuffed animals at carnivals and donated thousands of these animals to underprivileged, hurt and homeless children. He spent about $200,000 of his own retirement money to purchase furniture he donated to people who need it.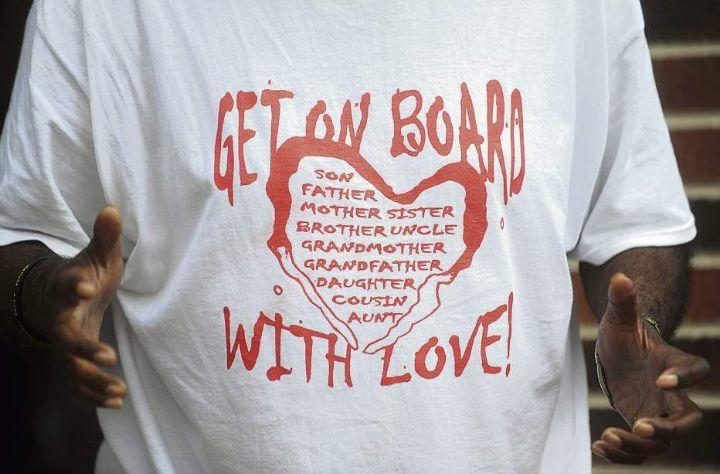 The fight against violence
Tragedy also influenced Commodore. About 24 years ago, his brother was senselessly murdered. Through that heartache, Commodore's lifelong habit of compassion and mantra of love and kindness became his prime defense against any anger and negativity. In honor of his brother, he vowed to stop violence with love and wisdom. In this effort, youth have become his strategic partners.
The Youth Project
Commodore approached the Leechburg School District and shared an idea with the superintendent, principals and school board. Why not ask the current high school seniors for volunteers to share a message of love and kindness with the younger grades? As it turned out, every one of the approximately 60 seniors volunteered.
On May 11, 2018, seniors shared positive messages and attitudes with Pre-K through fifth grade. Two to three seniors went into each classroom to spread Commodore's message: Treat others with love, kindness and understanding. Don't discriminate. Communicate. And we are all the same despite looking, acting and thinking differently.
Seniors shared their personal experiences of caring, bullying and the value of being kind.
Leechburg teachers prepared their students before the big day. They drew pictures about love and acceptance and talked about bullying and communicating with teachers if they had a problem. It was a huge success.
"The kids were all on board with love and kindness together and they knew what that meant," Commodore says. "They were hugging and high-fiving each other all day. These kids will go on to different high schools and colleges knowing how to come together. Hopefully, they will give that back."
Commodore has implemented this program with counselors, firefighters and police officers. Leechburg was the pilot school district and interest in the program is spreading rapidly to other districts.
Ultimately, Commodore's campaign to stop violence and propagate a kinder, more accepting world depends on the efforts of others. He hopes that you too, will commit to the effort and get on board with love and kindness.