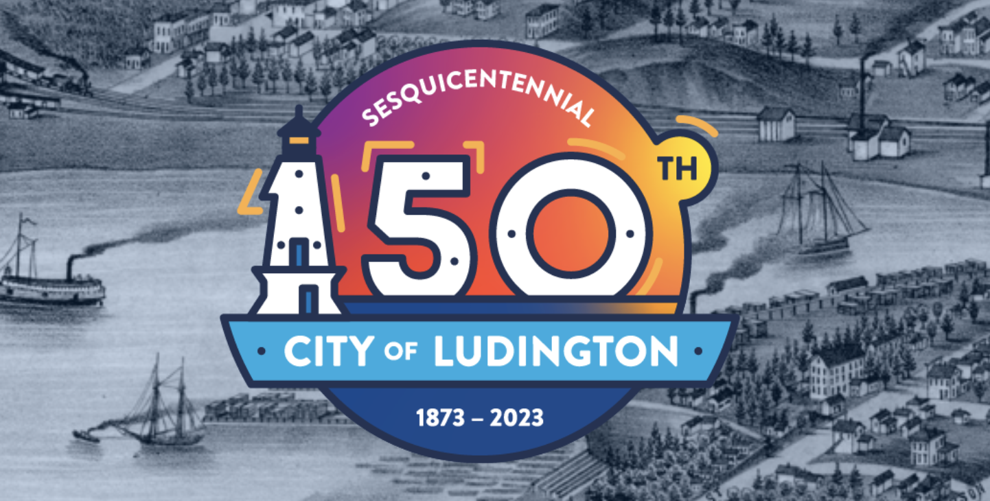 An online showcase dedicated to celebrating, commemorating and looking back on 150 years of local history.
New seasons are upon us: spring, baseball, the sailing of the S.S. Badger and of course, septic.
Ludington City Council will meet as a council of the whole to discuss the potential of paid parking at Stearns Park at 6 p.m. Wednesday, at the municipal building.
Members of American Legion Units of Post 76 collected poppy donations on May 19 and 20.
Humidity:

37%

Cloud Coverage:

20%

Wind:

7 mph

UV Index:

8 Very High

Sunrise:

06:07:49 AM

Sunset:

09:19:11 PM
Today
Lots of sunshine. High 73F. Winds WNW at 5 to 10 mph.
Tonight
Mostly clear. Low 53F. Winds light and variable.
Tomorrow
A mainly sunny sky. High 77F. Winds SW at 5 to 10 mph.
Follow Ludington Daily News on Facebook
Ludington is celebrating its 150th anniversary in 2023 in a big way with Love Ludington Weekend June 9-11. The weekend will feature a Friday night street party with live music, free ice cream and fireworks, among other celebrations.
The events surrounding Memorial Day in Ludington will look a bit different this year as organizers are dwelling on two events and the traveling tributes around the eastern portion of the county, but there will not be a parade.
A Fountain man was taken to a Grand Rapids hospital late Saturday night because of injuries suffered from what investigators believe to be a motorcycle-deer crash.
MANISTEE — The public is invited to celebrate the grand opening of the newly installed Life Vest Loaner Stations spread throughout Manistee County. The grand opening celebration will take place at 3:30 p.m. Friday, June 23 at Fifth Avenue Beach in Manistee. The development of these stations …
The Ludington Area Convention & Visitors Bureau is seeking enthusiastic and passionate volunteers to readily assist tourists with information on resources and attractions in Mason County.
Going up north? Staying home? Keep fire danger in mind either way this weekend
What's more fun than an angry pike on the line?
Ludington: Anglers trolling for Chinook caught some at Big Sable Point while fishing 100 to 130 feet of water, but the bite was hit or miss. Off the projects, a few lake trout were caught in 70 to 100 feet of water. Chinook were also caught south to Pentwater and at Little Sable Point. Pier …
MANISTEE — Manistee and Mason County Central battled in both games of a baseball twinbill on Thursday as Manistee narrowly defeated the Spartans, 3-2 and 3-1, in Manistee.
RAVENNA — The Ludington junior varsity baseball team beat Ravenna, 14-6, in its final game of the season Thursday.
New seasons are upon us: spring, baseball, the sailing of the S.S. Badger and of course, septic.
For Melissa Reed, owner of 'Moda – Elevated Fashion by My Sister's Closet' in downtown Ludington, fashion is a matter of style with a smile.
Strength and conditioning – physical, mental and most importantly the strength that is flexed from within – is brought front and center at EnerG Fitness of New Era and Pentwater.
For most people there is nothing you own that you use more than your mattress. On average, we spend a third of our lives sleeping. A good night's sleep is more important than ever in our fast-paced world. Choosing the right mattress should be something that you devote enough time and researc…
The motto – a statement of truth, really – for Chopo's Northside Bar tells it all: "Come for the food, stay for the fun."
Two men were sentenced in unrelated cases Tuesday before 51st Circuit Court Judge Susan Sniegowski.
A Mason County man was sentenced on three charges Tuesday in 51st Circuit Court before Judge Susan K. Sniegowski.
A 24-year-old Ludington man was sentenced to probation on a drug charge Tuesday in 51st Circuit Court before Judge Susan K. Sniegowski.
Here we go again. A qualified, conservative, likable Republican gets into the GOP presidential primary against Donald Trump. And then so does another one, and another, and another until eventually, the race becomes a blob of Donald Trump vs. everyone else.
For a generation, lawmakers have periodically engaged in a ridiculous — and very risky — charade of threatening to default on the nation's debts. And here we are again, with a cadre of hard-right House Republicans holding our economic health and international reputation hostage.