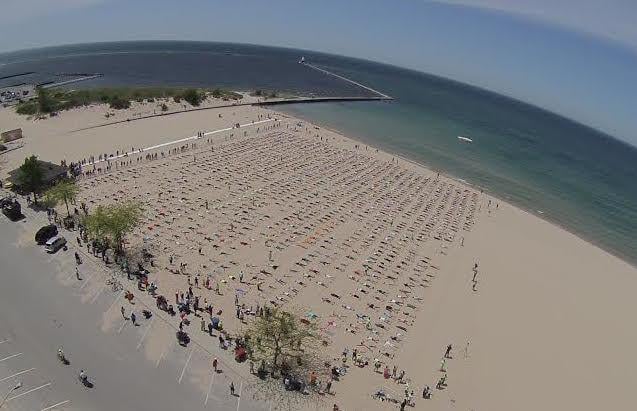 The community — including visitors from surrounding states — gathered in force at Ludington's Stearns Park beach on a windy but warm and sunny day.
The project: A Guinness World Record for simultaneous sand angels.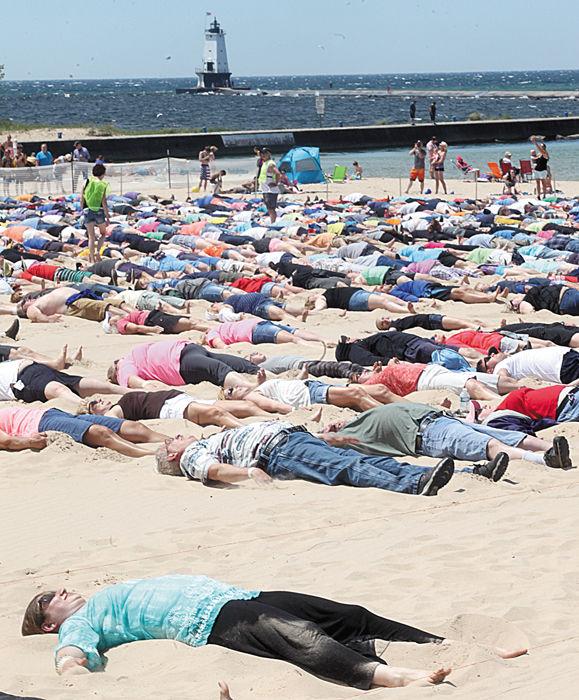 The turnout: Officially, 1,387 people (with 27 deducted for not following the rules). It was more than enough to break the record, and put Ludington in the Guinness record books, again.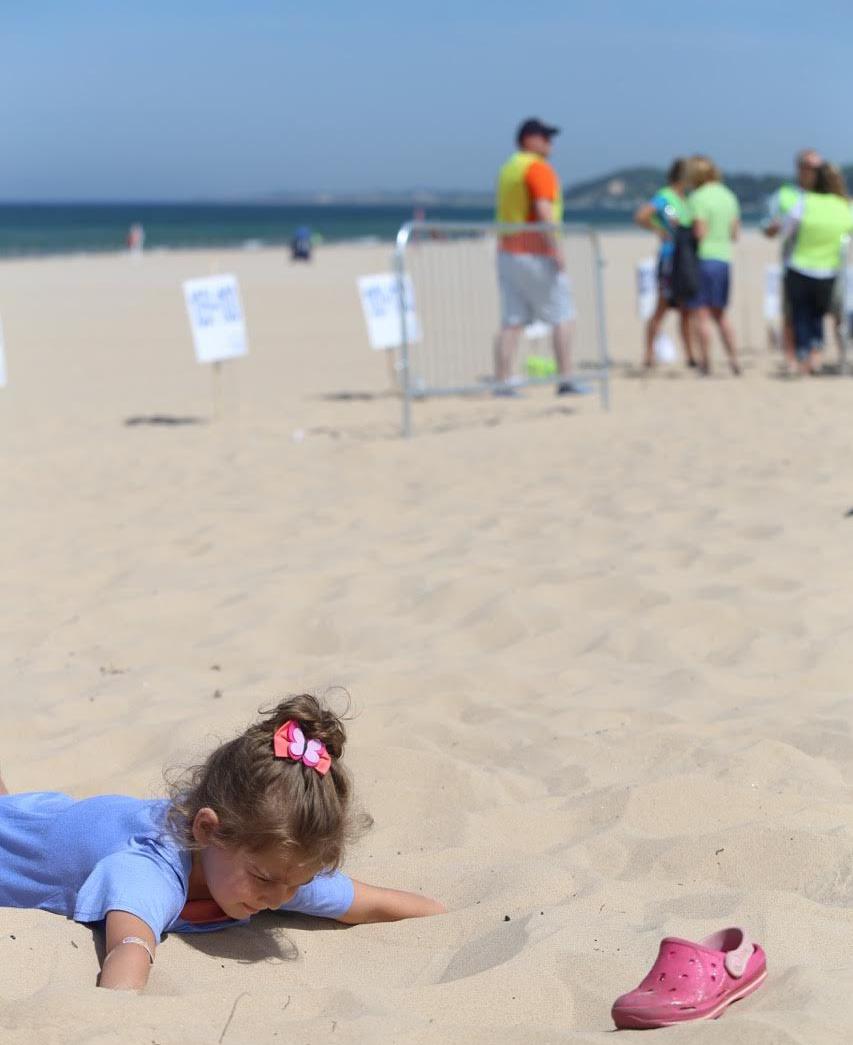 The aim: Raise money and awareness for Spectrum Health Ludington Hospital Foundation's new fund to help cancer patients with their financial issues while they're going through treatment. 
Participants are paying to play in the sand today, at least $20 each, to be part of the world record event, with 30 seconds sand angel-making at 1 p.m.
A year ago, on Love Ludington weekend, the community helped House of Flavors set a record for longest ice cream dessert. 
This year, it's simultaneous sand angels.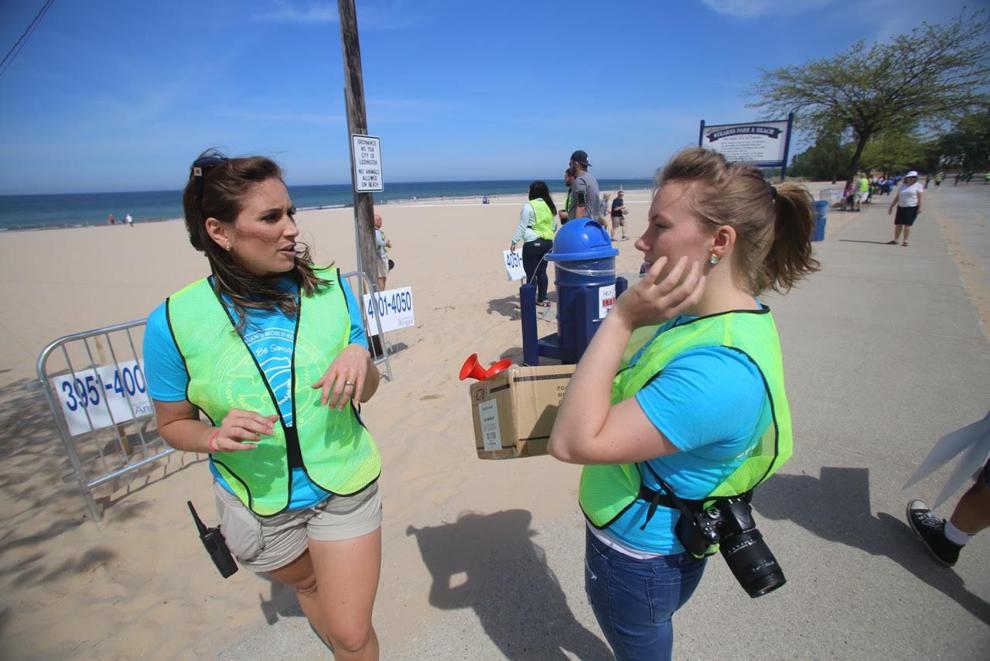 The previous record was 352 people, making sand angels for 15 seconds, held by Pembrokeshire, United Kingdom, since June 6, 2015. 
Today's air temperature is in the mid 70s and the wind at 28 mph, so strong it postponed tonight's planned SS Badger Shoreline Cruise until June 17.
Another Love Ludington event, the Port of Ludington Maritime Museum grand opening is at 4:30 p.m. 
To give to the new fund for cancer patients, visit www.spectrumhealth.org/foundation.
West Shore Bank has been a title sponsor, with many businesses and individuals giving beyond the participant donation.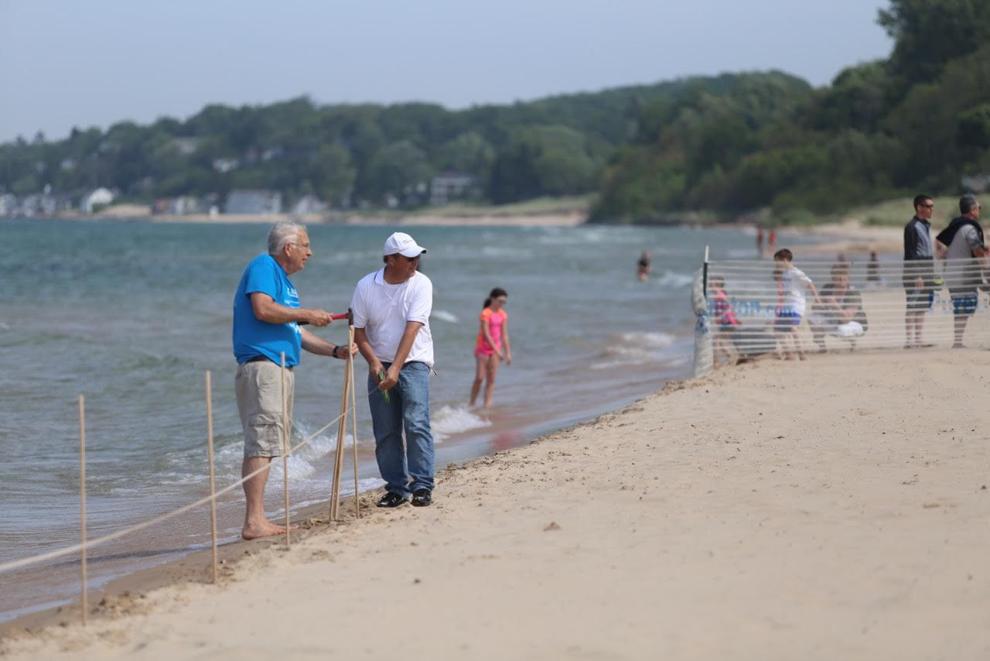 See the live video at www.facebook.com/ludingtondailynews.
More coverage here at www.ludingtondailynews.com.
See the full story and photos in your Monday Ludington Daily News.
Full story and photos in your Monday Ludington Daily News.
See a good action video at https://www.facebook.com/LoveLudington/?hc_ref=NEWSFEED